The World Hakka Cultural Center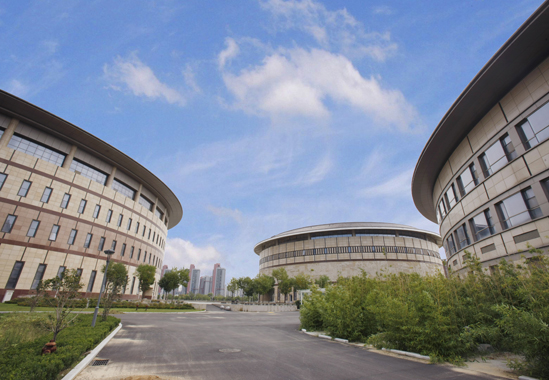 The World Hakka Cultural Center , was located at the Kewen 1st Street, Zhengdong New District, the famous historical and cultural city Zhengzhou. The main body includes the cultural Hall, memorial hall and business hall three parts. Amongst of them the cultural hall is the biggest one, the construction floor area is up to 38000 square meters. Its body , the style and features speak to us proudly the significant history of Hakka. It reveals to us the vigorous vitality of Hakka and its deep and rich profound cultural background.

The Hakka etheric group originated from the region of China . After numerous times of migration, they finally rested at Min and Yue region as their main residential area. However, the Hakka etheric group has a rich cultural foundation which express a strong perception of harmonious development of " the union of heaven and human beings". As the Confucious put it so well: "The wise is active like the water flowing, the benevolent loves stillness like a mountain. The wise enjoys activeness, the wise enjoys tranquility. The wise has joy, the benevolent has long life. In our Chinese traditional culture, the Hakka culture can be counted as the Precious Living Fossil.
The design of the center benefits from the Hakka traditional cultural spirit, the conception is to "find the enlightenment everywhere" , using various different designs to form various space surface and bodies. It gives visitors the visual stimulation and revelation in wisdom, all of these remained an unforgettable memory in visitors' heart.
The center is divided into four floors, from the floor layout , it links all togehter the cultural origination, the migration, the development, the significance , combined with other Hakka civilization, constructed a cultural center which reflects Hakka " same root, same origin". The first floor is the entrance hall and the cultural exhibition all over the world. The second floor is used for Hakka cultural historical exhibition. The third floor is Hakka cultural bodily exhibition. The fourth floor is Hakka exhibition for the present . From the space expression, the indoor space is divided into open space and confined space, both ingeniously combine together, using uncovering, height in half, full cover combination hierarchy processing, allowing construction and indoor space, ecological elements interacted to each other .
As for the shape of center , the ideas come from the Hakka "Round-dragon House" spatial morphology, plus abstraction, generalization, all these were reflected from the form of structure. It also utilized the black, white , grey three colors interaction and exquisite decoration, to recall people's memory of those days when people accepted and approved Hakka.