Mr. Moul Sasnak, who has greatly contributed in the Cambodian economy in the past few years. He is the Adviser to the President of the Senate of the Kingdom of Cambodia, State Secretary of the Ministry of Interior as well. We feel so honored to have him join our Association big family as the Senior Consultant .
Below Photo shows Mr. Moul Sasnak received the Certificate of Appointment from the Association. We look forward that Mr. Moul Sasnak will contribute his precious advice to our Association in the future and join us to lead the Association to a higher level.
Upon receipt of the certificate, Mr. Moul Sasnak is excited to write an Appreciation Letter to us .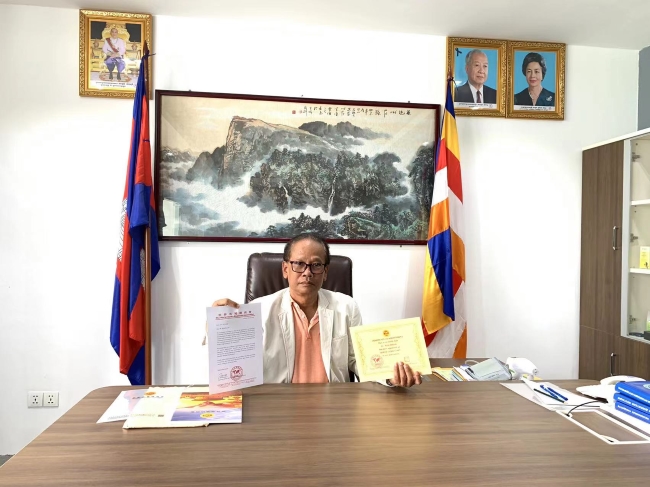 Mr. Moul Sasnak received the Appointment of Certificate as the Senior Consultant
Appreciaton Letter from our Senior Consultant Mr. Moul Sasnak